ABOUT THE MEN
Story
THE MEN from Lund, Sweden, is something of a small "supergroup", formed out of four already established Swedish bands; The Sinners, The Girls, Thee Expression, Colubrids and later also from Liberator. They got together in early 2000 to form the ultimate live-band, explosive, stylish, tight, groovy, cool and fun (No shoegazers!) -a band the members themselves would love to see.
Line up:
Sven Köhler - Vocals, Lead singer, Harmonica
Ola Främby - Bass guitar & Backing Vocals
Olof Wallberg - Guitar & Backing Vocals
Mattias Pedersen - Drums & Percussion

The basic idea was to make gritty garage interpretations of rock riffs, groovy soul and 60s R&B in a three-part harmony guitargroup-style. Short songs, sharp edges and right down explosive! The sort of music that gets into your legs and starts you itching, according to Sven. Tambourines and handclaps meet jerky guitars, groovy bass and drums that do more than keep time. Every now and then a harmonica wrestles with Sven Köhler´s vocals over who can howl the loudest. THE MEN sound uncontrollably good, they play messy, raunchy rock, just as it was done in the very beginning.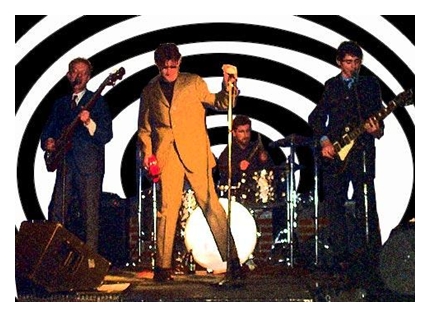 The debutalbum with their interpretations of more or less obscure soul and r'n'b tracks was released in Sweden, UK, Australia and received much attention. In the spring of 2004, songwriting started for the follow-up, singer Sven joining forces with bassist Ola and manager Joakim. They had been writing separately in their previous bands, but this turned out to be a winning team. When it was time to record they got invited by Christoffer Lundquist, one of Sweden's hottest producers, to his AGM studios in Vallarum, Scania. This resulted in the albums 'Return' in 2006, and 'Four Good Men And True' in 2010 and the interest in THE MEN worldwide just grew, with offers for gigs coming from Spain, France, The UK, Ireland, Germany, USA and Australia.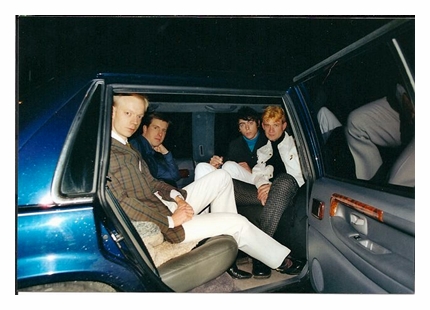 At the release of 'Return' THE MEN starred TV4's Nyhetsmorgon live, and Swedish Television broadcast a documentary in which Sven & Olof drove around on a Vespa Touring in Lundagård Park. In December 2007 they played a storming gig at the international "Purple Weekend" festival in Leon, Spain. After that THE MEN made a publishing deal with LoveCat Music in New York, who since then has placed several of the band's original songs in popular TV series. In 2010 THE MEN celebrated their 10-year anniversary by releasing "Four Good Men & True" and by playing in Germany; in 2011 they went to Australia, and then in 2012 back to Spain again.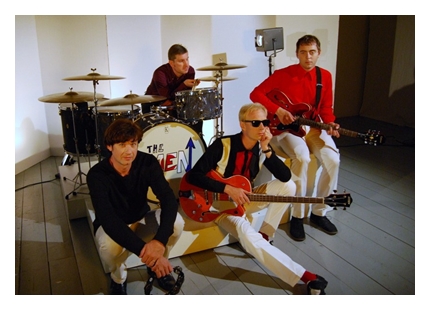 Well back home THE MEN began recording their fourth album in YLA Studios, right in the heart of Malmö. This Way was released in 2013. Touring in UK (train and bus and cancelled flights) led to an energetic 4-track live EP recorded at The Cavern Club and also a documentary about The Cavern Club gigs, released in January 2016.
After a successful gig in hometown Lund at "Kulturnatten" in September 2016 suddenly drummer Niklas decided to leave the band. However THE (other three) MEN chose to keep on and started recording their fifth album together with producer Amir Aly at Yla Studios and with Mattias Pedersen on drums (Liberator, Röda Bodarna etc) and Mattias was soon to be a full part member of the band. Sunburst was 100% crowdfunded by fans and friends, released by The Men Musical Industries.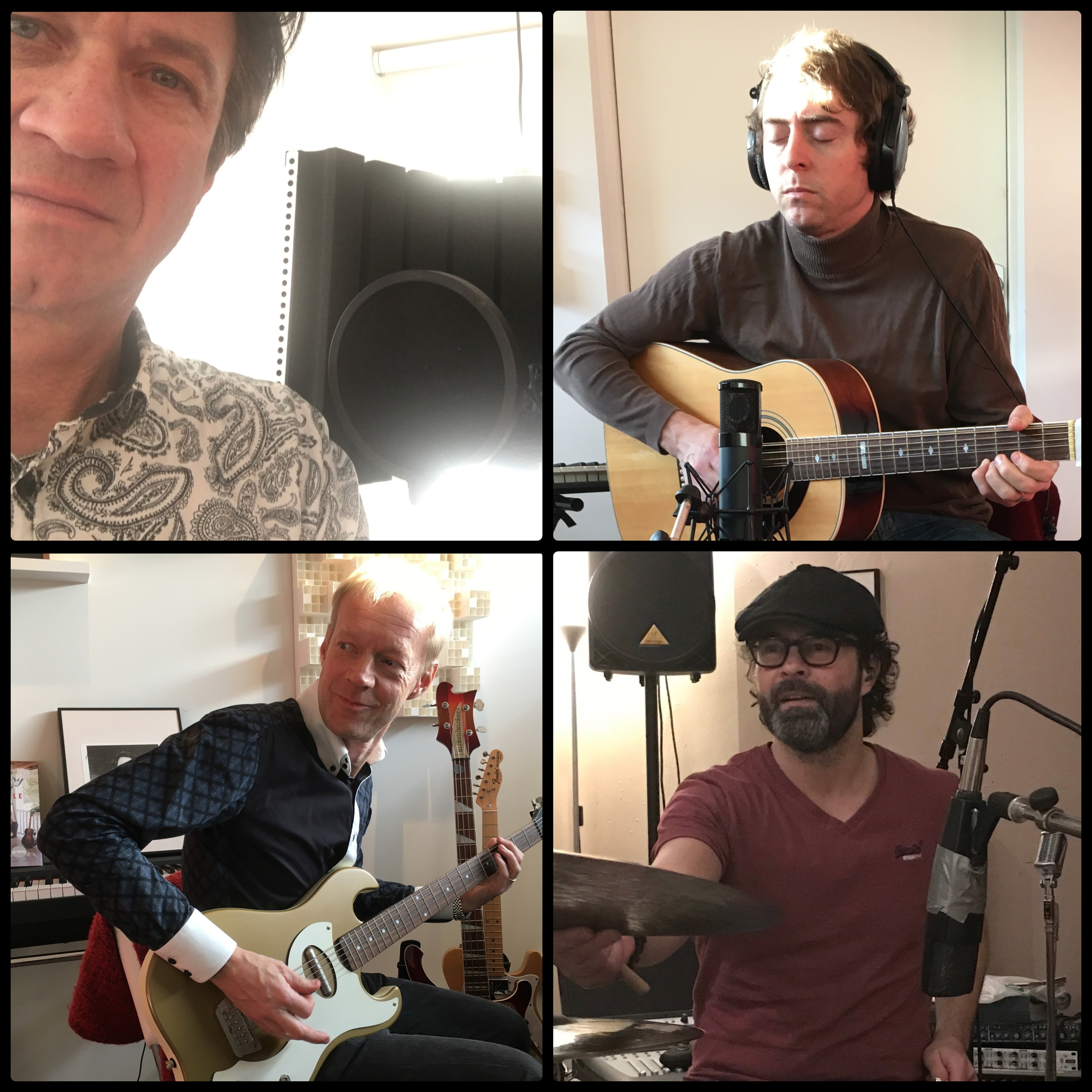 "We realised that we were ready to try something musically new—after four albums more or less recorded live, we wanted to add some more surprising elements and musical details to discover with every hearing", bassist/guitarist Ola Främby says.
The result was a completely new recording process for The Men. Instead of meticulously rehearsing the material and then recording the album more or less live in the studio, the songs for "Sunburst" took shape more organically in producer Amir Aly's Yla Studios in Malmö and Åkarp.
The band also wanted to add a new and more thoughtful musical dimension. "We wanted to get some soul into our music in a way that we really hadn't tried before, and also make better use of our different personalities", singer Sven Köhler says.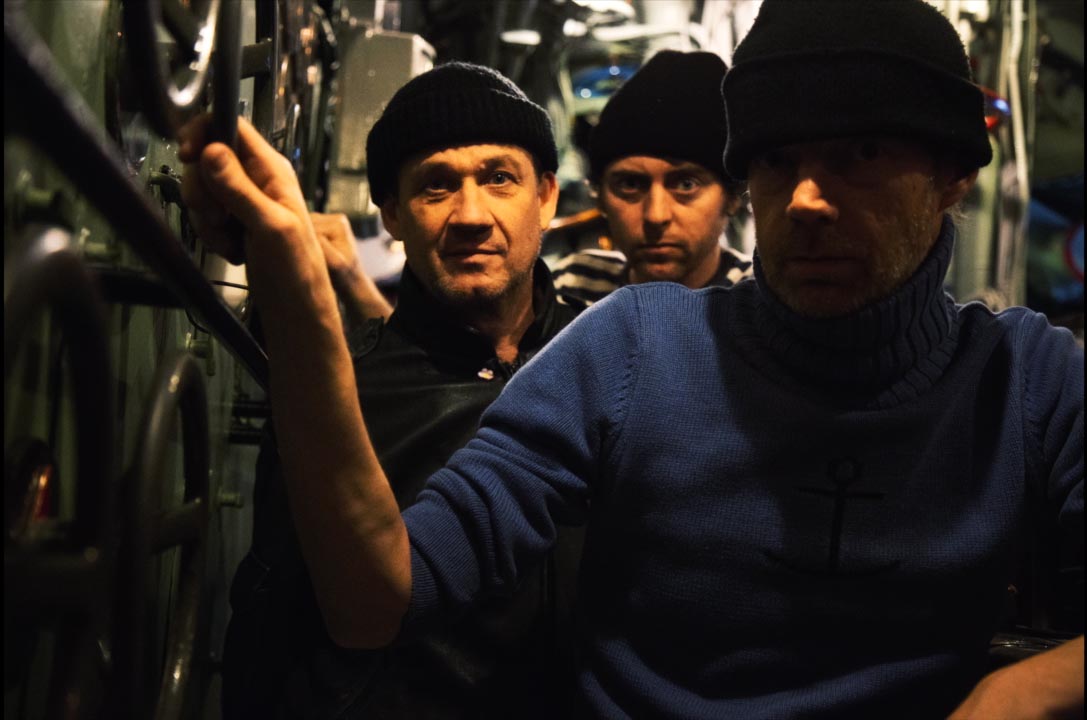 While the songwriting trio Köhler, Främby and Joakim Kilenstam explored new musical territories, the band members picked up new instruments to diversify the sound. Guitarist Olof Wallberg, who on stage delivers the group's hyper energetic and driving power chords, sat down by the electric piano and soon found his own take on classic R&B grooves, while bassist Ola Främby snatched the electric guitar and Sven Köhler formed his own sax section. Mattias Pedersen sat in on drums during the recordings.
The difference in attitude is obvious already in the opening track "The Rest Is Yet To Come", with its slow pace and space for subtle guitar interplay. But that doesn't mean the band has gone mellow. Underneath that restrained coolness, The Men's in-your-face energy is omnipresent, ready to explode if given a chance—like in the dynamic title track "Sunburst".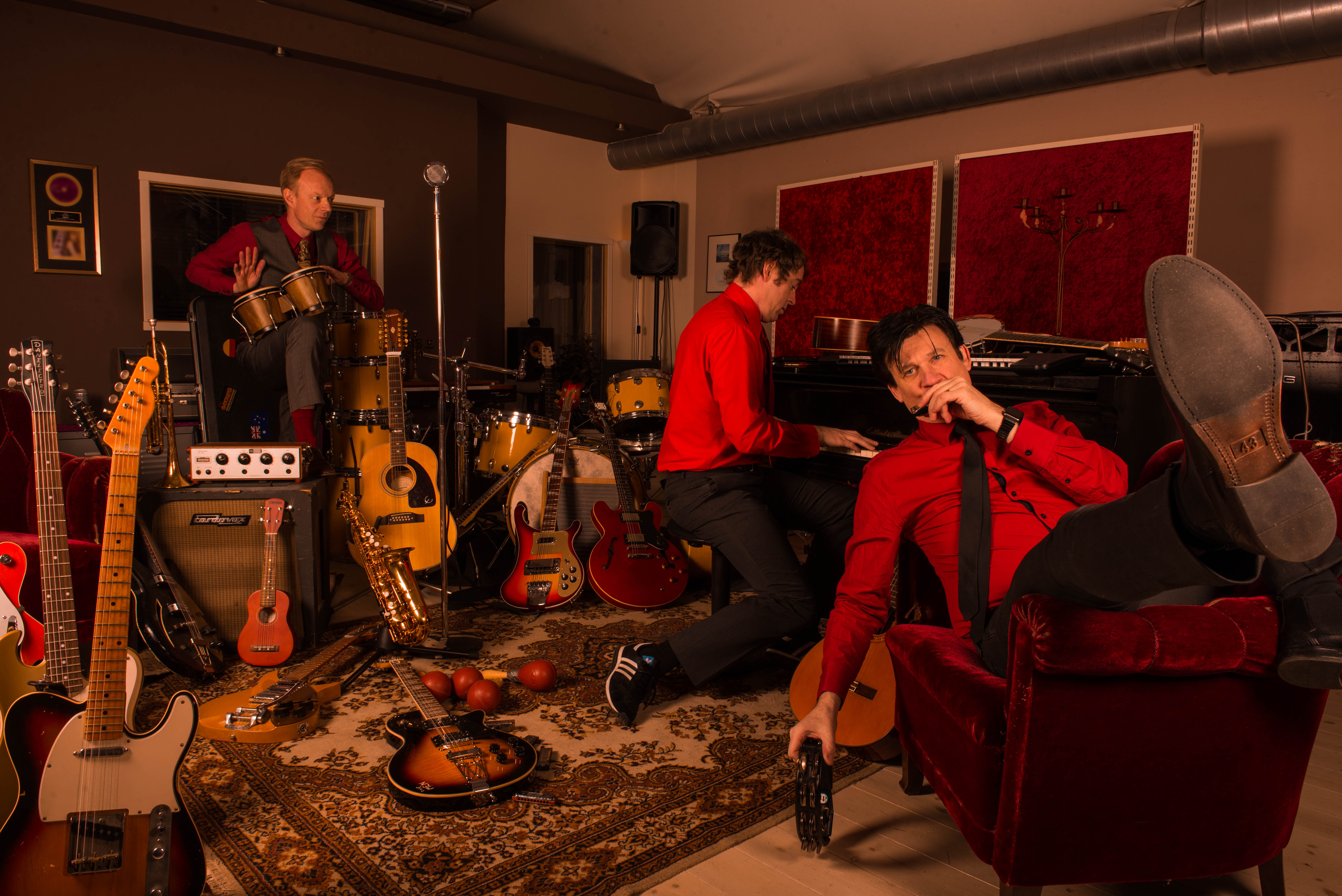 The group's slightly bizarre sense of humour is also intact. In The Men's new pop concept, embracing the Dadaistic Manifesto is just as natural as getting inspiration from the…hrm…neurological transmission process. Well, just listen and you'll see.
Having released sweat soaked party albums like "The Men" (2002), "Return" (2006), "Four Good Men And True" (2010), "This Way" (2013) and the live EP "At The Cavern" (2016), The Men continue their musical journey with their first "headphone album", filled to the brim with new details to discover and sounds to devour. "Sunburst" is both an unexpected yet logical step in a new direction for a group that continues to create their own style out of the smartest pop culture pieces from the five last decades.