THIS WAY - MUSIC CD
Buying information
To order THE MEN's new album, please send us an
e-mail to order@themen.se
With your name, delivery adress, phone nr. and how many CD's you want.
You will receive a confirmation e-mail with payment instructions!
The day your payment is received, your CD will be posted.
Price/piece
Music CD: Sweden: 100 SEK - Europe: 11 EUR or 9,5 GBP
Outside Europe: 15 USD or 15,6 AUD

P&P/S&H: Sweden: 14 SEK - Europe: 2,8 EUR or 2,4 GBP
Outside Europe: 4,3 USD or 4,7 AUD
(P&P/S&H are the same for two CD's.)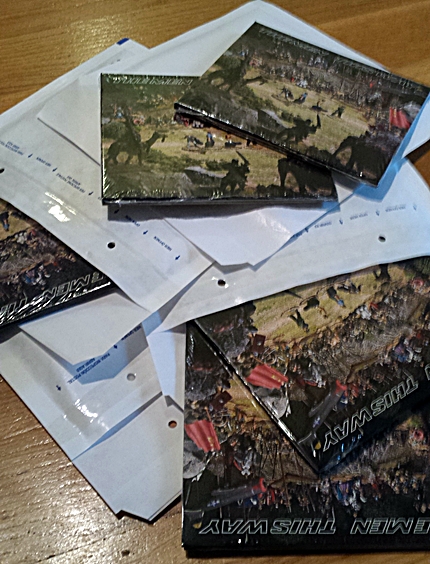 If you want to order more than two CD's. No problems!
Do you have any questions, just write us an e-mail!!
Cheers and enjoy..